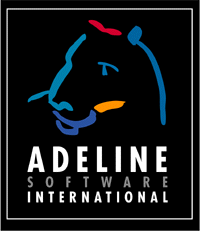 ---
Founded in February 1993, this French company is based in Lyon and employs 21 people including graphic artists, developers, musicians, etc. These young artists all share the same passion: designing video games. 5 members make up the core of the team: Frédérick Raynal, Director, Yaël Barroz, computer artist in charge of scenery, Didier Chanfray, Artwork Director, Serge Plagnol, Technical Director and Laurent Salmeron, resource manager.
The Adeline Software team was brought into the public spotlight with a number of leading-edge games.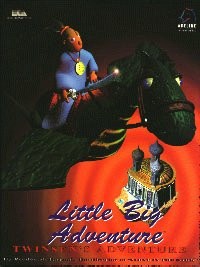 Adeline Software met renown with the release of "LITTLE BIG ADVENTURE" (PC CD-Rom, October 1994 - PlayStation, March 1997), countering the trend towards hyper-violent games and pushing ahead the limits of technology. The innovative features of this action/adventure game were its SVGA (640X480) display mode, its isometric 3D rendering and characters based on childrens' toys animated at over 50 frames per second. Hailed by the press as the "the most exquisite game in the world", - Joystick summer 1994 -, LBA sold over 350 000 copies and reached a record penetration rate of 12 % on PC CD. This means that 12 % of PC owners with a CD-ROM drive bought the game within the two-month period following its release!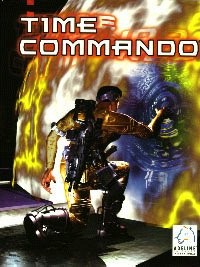 Released in late 1996 by Electronic Arts on PC CD-Rom and Playstation, the action game "TIME COMMANDO" inaugurated a new technology: Extra3Dmotion. For the first time, the player moves through an entirely pre-rendered decor in real-time 3-D in the style of a computer animation film. In other words, the image quality throughout the entire game is on a par with the intro movies of today's productions with a fluidity worthy of the best action games.
Adeline's magical vision strikes once again in their new production "LBA2", where the spotlight has been placed on exterior scenery. A new game engine handling over 30,000 polygons per frame has been specially developed. This technology lets the player move from island to island over an area of 60,000 square meters of extremely detailed scenery with the additional ability of changing camera angles at any time.
---
| | |
| --- | --- |
| Format : | PC CD-ROM |
| Released : | June 1997 |
| Developer : | Adeline Software International |

[
Back
]